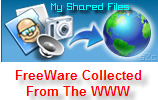 Click here to Help Support MySharedFiles
You'll find more FreeWare at MySharedFiles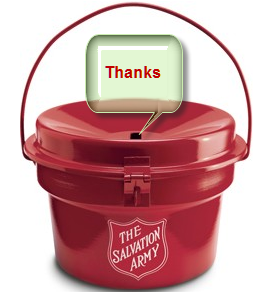 For this Holiday Season, I've set up a small secure donation site to help those in need.
Please join me in making a small donation for a worthy cause.
Thanks and God Bless.

http://give.salvationarmyusa.org/goto/bob3160
FreeWare for the week ending 12-12-09
Cookienator v2.6.41
Free

Clear away well-known tracking cookies, including often-missed Flash cookies, from many browsers.
File Size: 650 KB
OS: Windows XP, Windows Vista, Windows Server 2003, Windows 7



Windows 7 Firewall Control Free (32-bit version) v2.52
Free

Want fine-grained control over the firewall built into Windows 7 and Windows Vista--especially the way
it blocks outbound connections? Good luck. Even if you manage to unearth the controls buried deep in Windows menus
and applications, you'll be baffled. Windows 7 Firewall Control Free solves the problem for you.
File Size: 1091 KB
OS: Windows Vista, Windows 7



ZipGenius v6.2.0.2010
Free

This is the file compression suite you were searching for: it is free and easy to use,
plus it supports more than 20 formats of compressed archives, including RAR, ARJ, ACE, CAB, SQX,
OpenOffice.org documents, and the excellent 7-zip. ZipGenius now can precompress executable files
going to be added to a ZIP archive through the UPX compressor.
File Size: 7.04M
OS: WinXP/Vista/7



System Explorer v2.0
Free

This utility gives you detailed informations about Processes, Startups, Explorer, IE Addons, Uninstallers,
Windows, Services, Drivers, Connections and Opened Files. Action History for monitoring processes activities.
Making of Registry & Files snapshots for easy comparing of system changes. Result of comparation is displayed
in tree view and text list. Can be used for analysation of product installers/uninstallers (like Total Uninstall).
Performance graphs for monitoring usage of system resources in time. Easy check of suspicious files via VirusTotal.
Easy search details about file/process via online databases. Easy access to System Utilities.
File Size: 1118KB
OS: Win2000/XP/2003/Vista/7



Pfrank v2.32
Free

This is a Freeware bulk file renaming program that runs under Windows. With this tool you can easily organize
your music files, picture files, or any other types of files. PFrank comes equipped with many features,
some of which you won't find on any other renaming program. The beauty of this tool is it's flexibility.
You can easily build any renaming command sequence you like, preview all of the results, press the rename button,
and you're done.
File Size: 4615KB
OS: Win2000/XP/2003/Vista/7



Wallix Pro v3.3
Free

This Firewall application prevents intruders from accessing your computer and that's the main objective for a computer firewall.
It automatically detects and blocks attacks through a comprehensive examination of all inbound and outbound information
to your computer. Wallix Pro offers an easy interface, with clear details that present you a list with all installed programs
from your computer. Unwanted programs can be uninstalled at any time by just a few clicks.
(I haven't tried or tested this Firewall)
File Size: 3429KB
OS: Win2000/XP/2003/Vista/7



Jolicloud
Free

New netbook OS

Jolicloud

is a lot like Chrome OS, but with the addition of killer desktop apps.
(I installed this on a desktop computer for testing purposes and it's a pleasure to use and co-exists nicely with my Windows 7 system.)

(The instalation sets up a seperate partition in a size you choose, and once fully installed, you choose at boot up which system to access.)



Highly Recommended

FREE

Software
avast! Home Edition Free
Why choose a high-priced subscription antivirus program that bogs down your PC while protecting it, when avast! can do it better?
avast! is one of the few free antivirus applications that does as good a job as any of the big boys.
avast! includes more than seven different kinds of shields, safe-surfing tools, and real-time virus protection for your OS, as well as Outlook.
avast! updates automatically and frequently and, avast! works with both Windows Vista and XP.
avast! gives you all this, in the free (Not for commercial use) version. More options are available in the Pro version.
avast! requires a simple on-line registration during or after the 60 day trial period to continue uninterrupted updates.
avast! has been my anti-virus program for the past 3 years.
Version: 4.8.1356
Operating Systems: Windows XP, Windows Vista, Windows 7
Go to the download page now:
avast! Home Edition
For additional features and added protection,
Please click here or the avast! icon below for avast! Professional: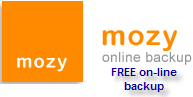 mozy

Free

Safe

Secure

online back-up


I use this every day to keep my important files safe

.


Vista Recovery Discs
Recover data from a damaged Vista system with this little-known Microsoft utility.
Not quite Google


Quick links to almost everything
http://www.allmyfaves.com/
or:
http://mysharedfiles.no-ip.org/AllMyFaves.url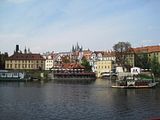 Click picture to enlarge
Click here for pictures of our trip to Prague - the capital of the Czech Republic.
Thank you Alwil (avast!) for making it possible.
Check out:
Giveaway of the Day

Thanks to ZDNet, PCWorld , Lockergnome.com and many other sources for this nice collection.

You'll find more FreeWare at MySharedFiles

A personal appeal: Please Click here to Help Support MySharedFiles. Thank You

Labels: Baylor, bob3160, clouds, Dallas, Free, freeware, giftoflife, Meadow Lake, MySharedFiles, reunion, Software, sunset, transplant, weekly