Sunland Village East C C 3-5-2012
This mornings presentation was attended by 52 enthusiastic members of the
Sunland Village East Computer Club
.
These pictures where taken just before the start of the meeting.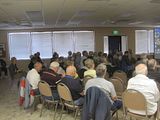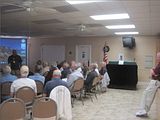 (Click image to enlarge)
The follow up email which covers conversion to avast!7 and other information covered in the presentation has already been sent.
I also receive many questions about Windows 8 since the consumer preview version is installed on the laptop I use.