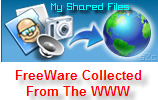 Click here to Help Support MySharedFiles
You'll find more FreeWare at MySharedFiles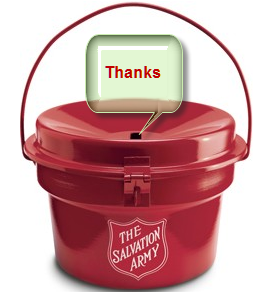 For this Holiday Season, I've set up a small secure donation site to help those in need.
Please join me in making a small donation for a worthy cause.
Thanks and God Bless.

http://give.salvationarmyusa.org/goto/bob3160
FreeWare for the week ending 12-19-09
Moo0 SystemMonitor v1.53
Free

This utility lets you keep your eye on system resource usages of your PC.
It currently supports 36 kinds of information including CPU, Memory, Network,
and detailed HDD usages. Using this software, you may discover what is limiting
your system performance in each occasion.
File Size: 2690KB
OS: Win2000/XP/2003/Vista/7



FixWin v1.1
Free

FixWin offers one-click solutions to dozens of Windows problems. Run the program and look through its menu
for a description of your woe. When you find it, click a button, and your problem should be fixed.
File Size: 174 KB
OS: Windows Vista, Windows 7



Paint.NET v3.5.1
Free

Paint.NET is free image and photo editing software for computers that run Windows.
It features an intuitive and innovative user interface with support for layers, unlimited undo,
special effects, and a wide variety of useful and powerful tools.
File Size: 4896
OS: Windows XP,Windows Vista,Windows Server 2003,Windows 7



ALLPlayer v4.267
Free

ALLPlayer is an ALL Media Player (AVI/MPEG/DIVX and others) with IQ Text = intelligent Subtitles!
File Size: 18479KB
OS: Win2000/XP/2003/Vista/7



Moo0 ImageTypeConverter v1.26
Free

This is a software that enables you to easily convert images into different file types.
It is very easy to use, and you just need to drag and drop files onto this software.
It currently supports jpg, gif, png, bmp and icon format.
File Size: 2580KB
OS: Win2000/XP/2003/Vista/7

Highly Recommended

FREE

Software
avast! Home Edition Free
Why choose a high-priced subscription antivirus program that bogs down your PC while protecting it, when avast! can do it better?
avast! is one of the few free antivirus applications that does as good a job as any of the big boys.
avast! includes more than seven different kinds of shields, safe-surfing tools, and real-time virus protection for your OS, as well as Outlook.
avast! updates automatically and frequently and, avast! works with both Windows Vista and XP.
avast! gives you all this, in the free (Not for commercial use) version. More options are available in the Pro version.
avast! requires a simple on-line registration during or after the 60 day trial period to continue uninterrupted updates.
avast! has been my anti-virus program for the past 3 years.
Version: 4.8.1356
Operating Systems: Windows XP, Windows Vista, Windows 7
Go to the download page now:
avast! Home Edition
For additional features and added protection,
Please click here or the avast! icon below for avast! Professional: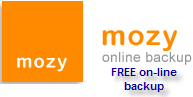 mozy

Free

Safe

Secure

online back-up


I use this every day to keep my important files safe

.


Vista Recovery Discs
Recover data from a damaged Vista system with this little-known Microsoft utility.
Not quite Google


Quick links to almost everything
http://www.allmyfaves.com/
or:
http://mysharedfiles.no-ip.org/AllMyFaves.url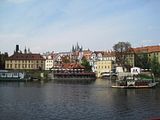 Click picture to enlarge
Click here for pictures of our trip to Prague - the capital of the Czech Republic.
Thank you Alwil (avast!) for making it possible.
Check out:
Giveaway of the Day

Thanks to ZDNet, PCWorld , Lockergnome.com and many other sources for this nice collection.

You'll find more FreeWare at MySharedFiles

A personal appeal: Please Click here to Help Support MySharedFiles. Thank You

Labels: Baylor, bob3160, clouds, Dallas, Free, freeware, giftoflife, Meadow Lake, MySharedFiles, reunion, Software, sunset, transplant, weekly